Thanksgiving may have passed–and I hope you had a wonderful one–but here I go, talking to you about one rather specific thing (out of many) that I'm very, very, VERY thankful for: creative writing at Rutgers.
Rutgers has an amazing undergraduate creative writing program open to all students. You can opt to complete the certificate in Creative Writing or the relatively new minor. If you're interested already (!), here's a link. 
Here are just some reasons why I am in love with creative writing at Rutgers:
1. Fantastic Courses
(Did you think I was going to write Fantastic BEASTS? Alas, no. But the new one in the series was ENTHRALLING.)
From Young Adult Fiction to Multimedia (with an array of subsections) to Advanced Workshop courses, there's just such a variety of creative writing classes to choose from!! Each course operates as though it has a certain personality about it. These classes not only challenge you to use your imagination and produce creative work, but they also ask you to think critically and provide tools to improve in your craft. 
Creative writing classes are comprised of small, intimate communities of writers who support each other. Most classes have a workshop component in which each writer gets their relevant writing piece critiqued by their peers at least once during the semester. This gives writers the opportunity to share their creative work and receive valuable feedback. Courses allow students to grow as a writer and explore themes they may have never done so before.
Speaking very honestly, I've never been in a creative writing class that I didn't enjoy. In fact, each one I've taken in my undergraduate career has been so insanely fun and informative that I would definitely do it all over again, no doubt. 
2. Inspiring Professors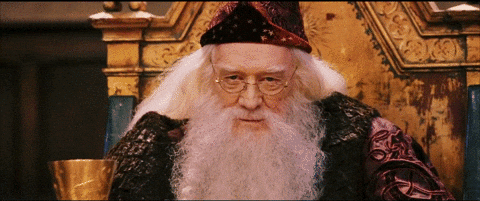 What is a creative writing class without someone to teach it? That's where all the incredible creative writing professors I've encountered come in.
My professors don't end at "incredible". They are another "i" word: INSPIRING. They care about each and every student. They want to help every writer be at their best. They treat you not only as their student but also as a person. They are published authors, with a wealth of knowledge that they want to share with aspiring writers. They go above and beyond. They are honest about their feedback on a writing piece and just want to help you continue to grow as a writer. 
Creative writing professors bring life to their classes–imagination, creative exploration, reflection, critical analysis, and that personality I mentioned before. They are leaders and phenomenal teachers. Above all, they are one-of-a-kind individuals who love you for you are. They are truly inspiring.
3. Opportunities
I could go on forever about how thankful I am for all kinds of opportunities I've received through Rutgers Writers House (yes, spelled with no apostrophe for a reason), so let me elaborate on a specific one: the Creativity Showcase. Every semester, Writers House hosts a Creativity Showcase, in which students read and/or perform their pieces in front of their peers, professors, and family. The Showcase welcomes submissions from any Rutgers student. Judges then select several pieces from the submission pool to be presented at the Showcase. This allows students to get their work out there and for some, the opportunity to share it with others. In the spring semester's Creativity Showcase, the authors of selected pieces are recognized through awards. 
If you're interested, I strongly urge you to submit your work for the Showcases and the award categories in your coming semesters!! 
Sooooo….thank you always, Creative writing at Rutgers, for all the positive changes you've brought in me over the years. I mean it. 🙂
~Tanya B.