Feeling lonely this 14th of February? DON'T WORRY–you're definitely not alone! I'm sure not every one of us has a significant other, and if you do, read this anyway. (Please.)
I'm proposing the idea of PALentine's Day–a day when you celebrate your single life with your other single friends. I dedicate this stroke of inspiration entirely to Leslie Knope from Parks & Recreation, who celebrates Galentine's Day every time February 13th rolls around, with her girl-frands.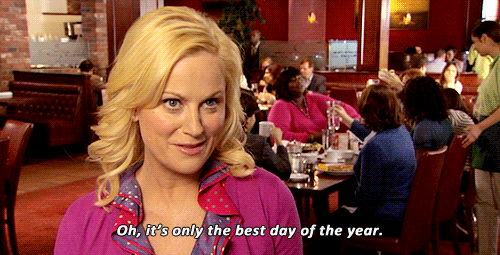 So if you don't feel like having another candlelit dinner all by yourself this year, desperately hoping for someone to fill up the seat across from you, then here are some ways you can celebrate your very own PALentine's Day!
1. A romantic dinner with…friends?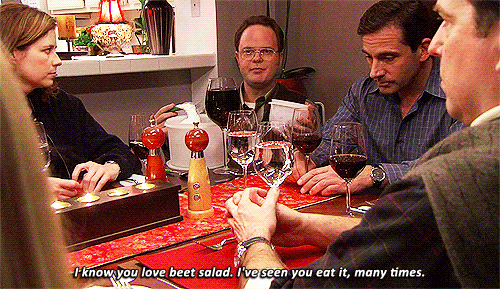 That's right–get that same romantic dinner atmosphere except with your friends! Get those candles going. Eat with fancy cutlery. Exchange cute lovey-dovey cards. Okay, yeah. I admit it. This is going to turn out to be hilarious! What a better way to laugh your woes and heartache away than spend the time with your friends in a ridiculous setting?! Write messages like "Feline good when I'm with you" if you're a cat lover or "Olive You" if that's your favorite pizza topping. It'll be a lot of fun, I promise! Just think how you'll be reminded of elementary school when everyone had to give each other cards and candy in brown paper bags. (At least I did.)
2. Enjoying an activity with your pals!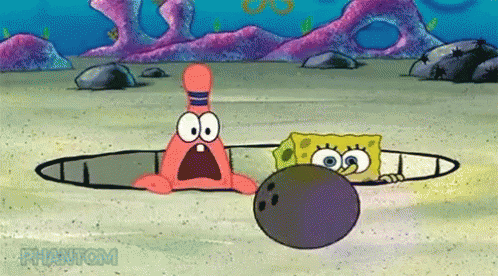 Whaddya all wanna do together? Answer: SOMETHING FUN, DUH! So…why not pick an activity and well, do it? Nobody's stopping you and your friends from meeting up, after all. Racquetball, anyone? To whack your frustrations away? Or bowling to knock down the pins that stand in your way? Or even a nice, relaxing walk at the park. What do all of these have in common, though (besides relieving pent-up stress)? Answer: you're with your beloved friends!! Being with them will make everything ten times better. You won't be alone; you'll be doing fun things; and you'll be making your own unique memories on this special day.
3. Movie night…HUH?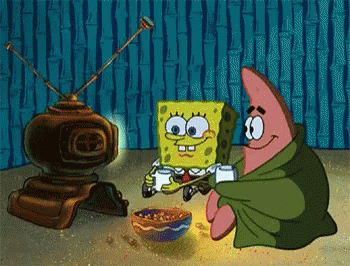 Have you ever heard this blasphemy before? A movie night with friends on Valentine's Day? WHAT? No, you heard it right. I'm not speaking gibberish (and I have not blasphemed). First of all, it's PALentine's Day. Secondly, who cares!! You and your friends can watch a movie if you want–nobody's stopping you, least of all the couples out there! Maybe give Happy Death Day 2U if you're looking for a thrill. Or maybe settle for some Oscar-nominated films, like Roma (on Netflix) or Green Book or even Black Panther (also on Netflix) if you didn't get a chance to see that yet. Whatever the movie, having friends to watch it with will definitely make the day less lonely and more fun!
Let me know what you decide to do on this…PALentine's Day! 😉