Hey everyone! Fall 2018 semester is finally coming to an end. I feel like it flew by so fast! You know what that (unfortunately) means: finals are approaching. I thought I would share with you some tips for the dreadful exams.
Before the Exam
Go to the review sessions. I know this may sound a little "no-duh", but trust me there are many of you who think staying in and studying instead of getting on the bus to go to the review session is smart. All the review sessions I have attended in the past 3 years (including for my last semester classes) were quite useful; the professor/TA's always gave some sort of hint on what to focus my studying on, so do go if you can.
Go to your Rutgers portal to see your final exam dates. You should have done this by now, but if you haven't, then go do it right now. Plan out how your exam days are going to be. Which campus do you have to go to? Do you have enough time to commute? How far apart are your exams? Do you have a little extra time to wake up and study?
Make a condensed note sheet of keynotes. On this list, it would be useful to write mechanisms, dates of key events, classifications of lipids, etc. Any piece of information that you keep forgetting, (after you have studied and reviewed all the material multiple times) put it on this note sheet. I find it helpful to limit my words and pages used for the keynotes because I don't want to rewrite ALL my notes.
While you go over your notes, use a red (or a color of your choice) pen to highlight/box/underline VERY important notes. Try to limit it to one color so the information really sticks out when you review the notes again.
Make a questions list. You know those questions you have been waiting to ask your professor all semester? Well, now would probably be a good time to compile all the questions into a list on your phone (I do this using notepad), laptop, or a piece of paper.
Speaking of questions, make it a goal to contact your professor at least once between now and two to three days before the exam to clarify material/answer your questions (from the list you have made of course). Notice I said contact and not that you HAVE to go to office hours.  I know time is of the essence right now, so see if you can email your questions to professors instead. I find this more helpful because the professors themselves take the time to write out more thorough answers than if you were to ask in person.
Grab a friend (or make one first by exchanging contact information) from the class and quiz each other. I usually wait till I have gone over and am comfortable with all the material before I do this. This is so that you truly find out the really weak topics that you should look over in the last day or two (or few hours) before the exam.
Try not to study the last hour before the exam. Trust me, it does NOT help at all. In fact, when I do study an hour before the exam, I get more anxious and feel like I don't know any of the material ( I feel less prepared than I really am). Just relax this hour. Watch those 20-minute episodes of your favorite show. Listen to music. Hang out with your friends (obviously for fun and not to study together at this point).
Taking the Exam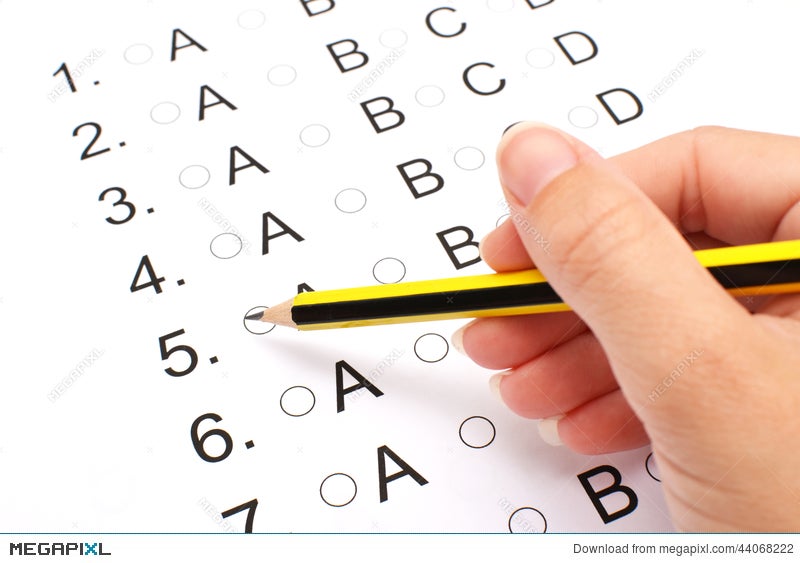 Circle/underline keywords/terms in the exam questions (if you are allowed to write on the exams). These are usually the "NOT the answer", "does NOT fit in", important names/numbers, etc.  Be sure you know what the question is really asking you.
Do not doubt yourself on the exam. I usually star the questions I REALLY have no clue about and then ONLY review those after making sure there is an answer for every question (even if this answer is doubtful). You can make sure your bubbled in answer matches the one you circled (if you are using a scantron), but other than this, do NOT go over questions you are not totally doubtful of.
When reviewing doubtful questions, unless you know for sure (because you remembered an important piece of information or deduced the answer due to hidden clues from other questions on the exam), DO NOT CHANGE YOUR ANSWER.
After the Exam
You are free. Stop thinking about that one question you know you got wrong (even after I told you not to doubt yourself and change it for the tenth time).  You can't change the past. Move on.
I hope these tips help! Good luck to everyone!!!!!