Hi everyone! Spring has officially begun which means that Mother's Day is almost here. I thought I would put together a list of four gifts that you can make or buy. They all leave room for a lot of creativity and personalization. Don't worry! The DIY's and the things you can buy will not be too expensive (unless you want them to be). Also, feel free to include more than one item from the list below; the more the merrier your mother will be! Hope you like this post and feel free to tell me your creative ideas because I am looking to get my mom something too!
Cards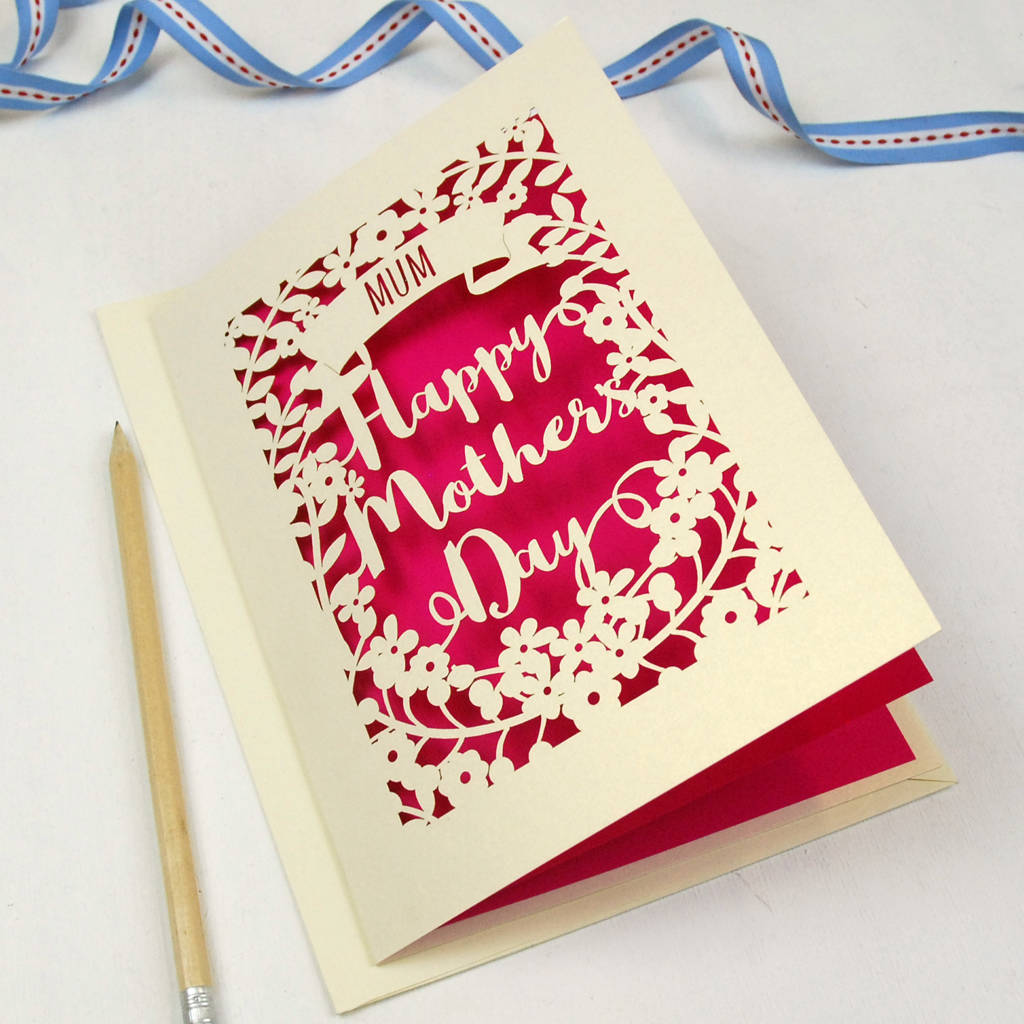 This can be a handmade card or something you buy from a store. I personally greatly enjoy making my own cards. Let me help you brainstorm some ideas for the cards. What I usually do is come up with a list of at least 3-4 things that my mom really likes that I could include as a component of the card. I encourage you to brainstorm these things even if you decide to buy the card. It will add a personalized touch that I am sure your mom will admire. So, let us get back to the brainstorming: favorite color(s), hobbies, movies, songs, food, season, place to visit, and more. Once you're done brainstorming, try to construct or buy a card that includes at least 2 or more of these elements.
2.  Flowers in a Classy Vase
Now you can either make a tissue paper flower bouquet or buy beautiful, fresh flowers. As for the vase, if you wish to create your own vase or buy a classy vase, then see if you can still incorporate those things from your list you created in #1. If you want to make your own vase, then go to Walmart or Michaels and see if you can get a plain white or any other plain solid color vase upon which you could decorate and personalize! Pinterest suggests the far right one! If you are buying a vase, then try stores like Home Goods.
3. Handmade Jewelry
This is exclusively a DIY project because I think it would be really thoughtful and creative to do this! Michaels has an amazing assortment of beads, jewels, and everything else you need to make your own jewelry, so do check it out! Some motifs that you can certainly use can, again, come from your brainstormed list! Other elements or themes that you can implement are flowers, geometric patterns, stars/planets theme, seashells or rocks you have collected, pressed plants, etc…
4. DIY Sign Decor
This is another DIY that your mom will surely love! Try to find a canvas or some sort of board (wooden, cardboard, or metal) that you can do this on! You have two options for this gift. You can either spell out the word "Mother" or "Mom" and make each letter signify an adjective describing your mother. The other option is even better; you can personalize it further by spelling out your mom's actual name! Your call! Have fun with it and decorate the board or canvas as you please.
Thank you! Have fun!