Recently, I was accepted as part of the first cohort of fifty students for the Road to Communication and Media Mentoring Program. It is a new initiative led by Career Services' Stacey Kohler that pairs a student with a Rutgers alumnus who is working in a communication field. This includes Content Creation and Editing, Digital Marketing (Social Media), Media and Advertising Sales, Media Production, Public and Corporate Relations, and Web and Graphic Design. I am very interested in content creation, or the production and contribution of information to media, and so I was paired up with an awesome mentor, who I will refer to as M. for confidentiality reasons, in that sub-field.
As a Peer Mentor for the Honors Program, this is the first time that I'm in the shoes of a mentee, which is exciting in and of itself! Even more exciting is the journey that I have ahead with M.  in this mentoring relationship. Just this past weekend, we had our first ever meeting (of course at Hidden Grounds because why not?!), and I have to admit, I was definitely a little nervous about it, but that quickly changed into a mix of emotions–excitement, happiness, and thankfulness. So here's just a short list of three reasons why everyone should have a mentor!
1.  SUPPORT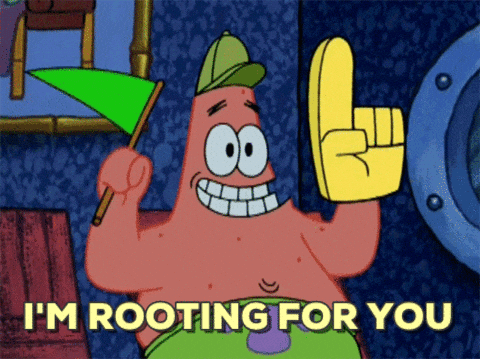 I honestly believe that one of the biggest advantages of having a mentor, especially during college, is the support and encouragement that they give you. Treat support like a gift–it's incredibly precious–because as human beings, that's a basic necessity. As college students, many of us are at the point where we're unsure about the future, the steps to take, the path going forward. It's when we're overwhelmed by this sense of uncertainty that we need some form of support from others, and a mentor is a perfect source for this. They are there for you.
2. ADVICE
Support and advice are closely related yet still a bit different. Supporting someone doesn't necessarily mean giving them advice. Advice, on the other hand, has vital advantages of its own. Words of wisdom from your mentor can primarily provide you with a sense of reassurance. Whether it be on career choices, internships, school projects, time management, friend issues, chances are that your mentor has them covered because they've experienced similar obstacles. 
3. GROWTH
Mentors are very valuable people who influence and augment your personal and professional growth. They push you to do your best, but at the same time, urge you to give yourself enough credit for your achievements. Your mentor will give you great feedback on both your successes and failures. Feedback is something that we don't always get, but your mentor will give you honest suggestions to improve as a person as well as a professional. 
Even during my initial meeting with M., I definitely felt supported, got tons of insightful advice, and even grew a little as a result. Mentors like M. have your back on a range of issues and concerns. Most importantly, they're rooting for YOU. I highly suggest forming relationships like this one at one point in your lives as it is incredibly advantageous. To connect with someone on this level is beautiful, and that relationship is everlasting.