JUST DO IT.
This year was my first time as a Peer Mentor, through SASHP, for a first-year student, who I was paired up with based on similar academic studies and interests. We first met each other at the Peer Mentor/Mentee Summer Kick-Off event last June, which was really just the very beginning of our adventure together. As a Peer Mentor, I received the opportunity to guide my mentee through her first year here at Rutgers, helping her adjust to the transition from high school to a large university and to the many changes. We met at least once a month, and soon enough, we were friends! Here are my top three moments with my mentee, who we'll call Melodia for this post:
3. The Awkward First Meeting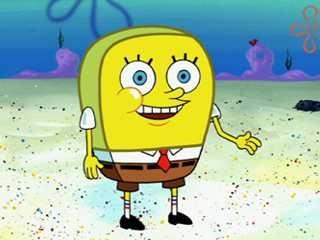 It's always super awkward when you meet someone for the first time, isn't it? Same case for when I had my first, official meeting of the year with Melodia! We met at Busch Campus Center, and even our initial greeting was awkward:
"Hiii!"
…
"Hiii!"
We walked to some couches in silence and then marched towards Moe's to get Melodia some food. After we overcame the initial awkwardness, we proceeded to Phase 2: More Awkwardness. Most of this phase consisted of silence…awkward silence, during which we smiled at each other while carefully chewing on food. Phase 3: Some Conversation, began when we both realized that "people usually talk"; therefore, we…TALKED. We conversed about the first week of classes, our already busy schedules, the different classes we were registered for, and how we were liking them and our professors. It was clear that Melodia was sharp, excellent at time management, and adjusting well to the Rutgers environment. Our meeting ended with, "See you soon!" Overall, it wasn't as terrible as I thought it would be–not too much blood, sweat, or tears at all! Folks, here's a lesson I learned from this first meeting: AWKWARD is NORMAL.
2. Session of Connection
For probably our second or third meeting, we decided to talk with each other at the new Starbucks at the Yard across from Scott Hall. This, my friends, was when we truly CONNECTED. By this time, the awkwardness had vanished, and we were already talking to each other with ease. That day, we were discussing how Melodia's classes were coming along and any challenges she was facing. Somehow, we switched to the wonderful world of art and passionately lectured each other on literature, films, and creativity. Interesting lectures from both sides, I must say. Melodia exclaimed, "We have so much in common!" To that, I responded, "Can you believe that a whole hour has passed by?!" After some more chatting, I finished sipping my cappuccino (with three sugars) and we said, "See you soon!" I made my way to the train station, thinking to myself how awesome the day turned out to be. 
1. Never Say Goodbye
All stories come to an end. All things have an end. But still, "Never Say Goodbye," as a Hayley Westenra (one of my most favorite singers in this world) song title indicates. Although that song describes a romantic relationship, I can say that it applies to friendships as well. Just last week, I had my last, official meeting with Melodia, this time in three places–we were moving around a lot–including the Livingston Student Center, the Livingston Starbucks, and Sixteen Handles. I congratulated her on finishing an entire year at Rutgers. Freshman year: done. In this meeting, we talked about how Melodia had grown and changed for the better. I told her how I was proud of her for beginning to overcome her fear of sharing her work with others, specifically in a Creative Writing class workshop, during which she bravely listened to her classmates' critiques and constructive feedback. I also congratulated her on something else…
SHE GOT ACCEPTED TO BE A PEER MENTOR FOR THE HONORS PROGRAM FOR NEXT YEAR!
I was thrilled and so very proud that she chose to apply. It warmed my heart when she said she gave it a shot because I was an inspiration for her, and that she also wanted to help an incoming first-year just as I had helped her. After about an hour, before I hurried off to Tillett to tutor and Melodia crossed the street to the Plaza bus stop, we, of course, agreed to definitely meet up throughout next year, because the end of my official role as a mentor for Melodia didn't mean the end of my friendship with her. We told each other, "See you soon!"
So folks, if you're looking for a rewarding experience, choosing to be an Honors Peer Mentor is absolutely the way to go!
–The Doctor