Merry Christmas! Ahh finally it is winter break! I hope you all are enjoying your break so far! I have amassed some fun Christmas festive facts for you all that I thought you might enjoy as a quick, fun read. Have fun and stay warm 🙂
1. December 25th is assumed to mark the birth of Jesus Christ. However, there is apparently no mention of this date in the Bible. In fact, most historians claim that Christ was actually a spring baby! As a result, it might be that December 25th was chosen because it coincides with the ancient pagan festival called "Saturnalia." This festival celebrated the agricultural god Saturn with parties, gambling, and exchanging of gifts.
2. What about the tradition of the pine trees that we decorate and consecrate as Christmas trees? Well, actually this tradition is also rooted in the Saturnalia festival. The pagans used the branches of the evergreen trees during winter solstices to symbolize the strength of the Sun gods during the spring season.
3. Germans are considered to be the first to bring the concept of "Christmas trees" into their homes in the holiday season.
4. Even though Christmas trees did prevail in America in the 1830's, it wasn't until 1846 when Queen Victoria and Germany's Prince Albert were sketched in front of a Christmas tree that the real hype for Christmas trees started!
5. A War on Christmas? Five months into World War I, the troops took a "Christmas break" to sing carols to each other on the battlefield. German and British troops started wishing each other "Merry Christmas" and even exchanging cigarettes as gifts. This event was later known as the "Christmas Truce of 1914."
6. Christmas in the Colonies! Did you know that Christmas was not even a big deal in the mid to late 1600's? In fact, if you showed any Christmas spirit in Boston, you would be fined five shillings!  That's right! Christmas used to be illegal! Congress did not even bother to give a day off! They even decided to hold their first session on Christmas in 1789!
7. The first American batch of eggnog was made in Captain John Smith's 1607 Jamestown settlement. The word "nog" comes from "grog" which means any drink made from rum!
8. Did you know that the famous myth of Santa travelling across the skies in his reindeer sleigh was actually first inspired by Washington Irving? Yes, this is the same Irving who authored the "Headless Horseman." In The Sketch Book of Geoffrey Crayon, Irving described a dream about St.Nicholas soaring in the skies in a weightless wagon.
9. How did Frosty the Snowman and Rudolph the Red-Nosed Reindeer come about? Both these festive characters were the advertising industry's gimmicks! Rudolph was used to lure shoppers to Montgomery Ward Department store. Frosty the Snowman was used in alcohol ads!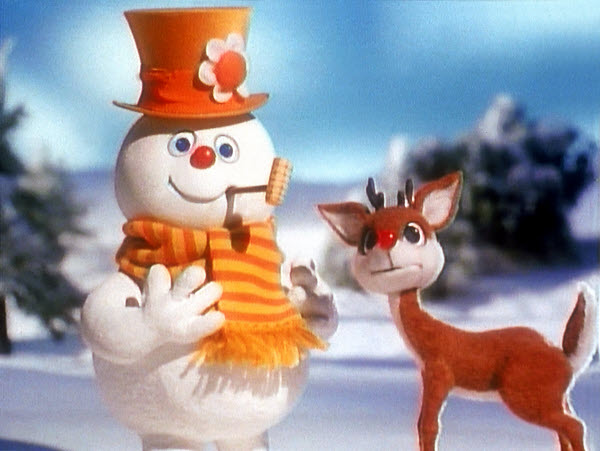 10. NASA's enigmatic Christmas sighting? In 1965, two astronauts spotted an unidentified object in space and frantically called Mission Control. It was actually a prank by the two astronauts who later began playing Jingle Bells on the harmonica, which is now on display at the National Museum.
11. Kissing under the mistletoe originated in the Celtic and Teutonic legend in which mistletoe is believed to have magical powers that can heal wounds, increase fertility, bring good luck, and keep away the evil spirits.
12. Christmas around the world is quite different! The Portuguese hold a feast for the living and the dead on Christmas. Meanwhile, people in Greece believe that goblins called kallikantzeri roam around during the 12 days before Christmas. Also, the Greeks don't exchange gifts until January 1st, St. Basil's Day.
Well I hope you enjoyed this post! Merry Christmas and Happy Holidays!